Music
Welcome to our music page! Every child at The Mount engages in quality music education from the start of school until the end of KS2 in Year 6. Music is an incredibly important part in everybody's life, from listening to your favourite artists, singing out loud and even playing instruments in lessons taught by specialist teachers. Throughout the year, children will listen to a range of different genres of music, rehearse songs for the Harvest Festival and Christmas Concert, take part in weekly singing assemblies and learn to play instruments.
Every 'Tunesday' we have our singing assembly! The children have really enjoyed listening to new artists at the start of assembly and now appreciate a range of different genres, including jazz, classical and rock. We have also linked our singing to some of the topic work that has happened in school. Year 2 learnt about The Beatles so we decided to learn Blackbird, which the children sang beautifully! In addition, we have covered Bon Jovi, Michael Jackson and sang songs with a samba theme.
Violins - Year 4 are making great progress learning the violin. This is thanks to their teacher, Mrs Gent!
Ukuleles - Year 5 are currently learning how to play the ukulele with Mr Needham.
Extra singing - Year 3 have additional singing lessons with Mr Needham. They did a magnificent job at a recent vocal celebration at The Freeston Academy, performing Wonder by Emile Sande and Big Wheels for a very appreciative audience.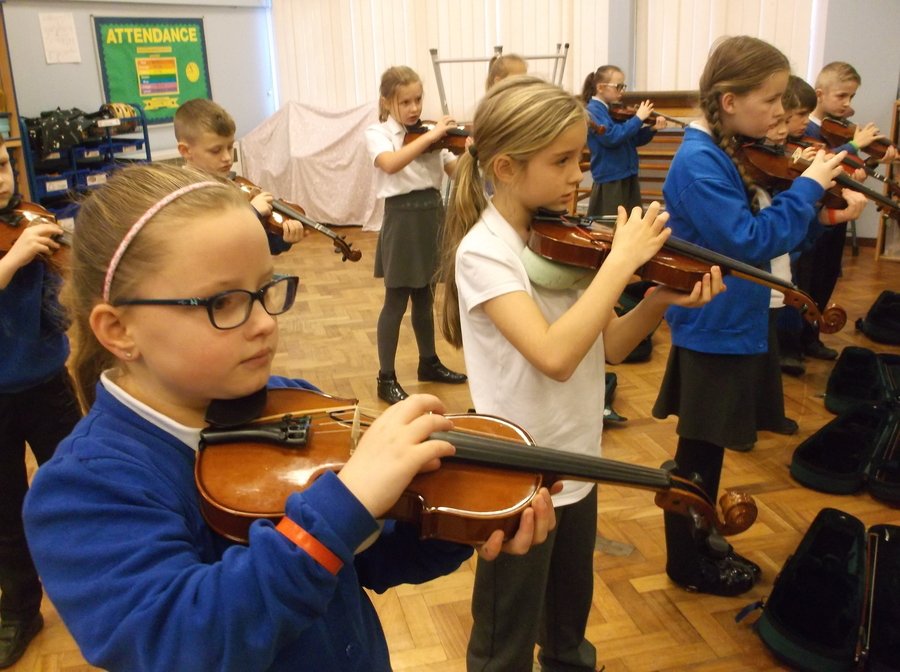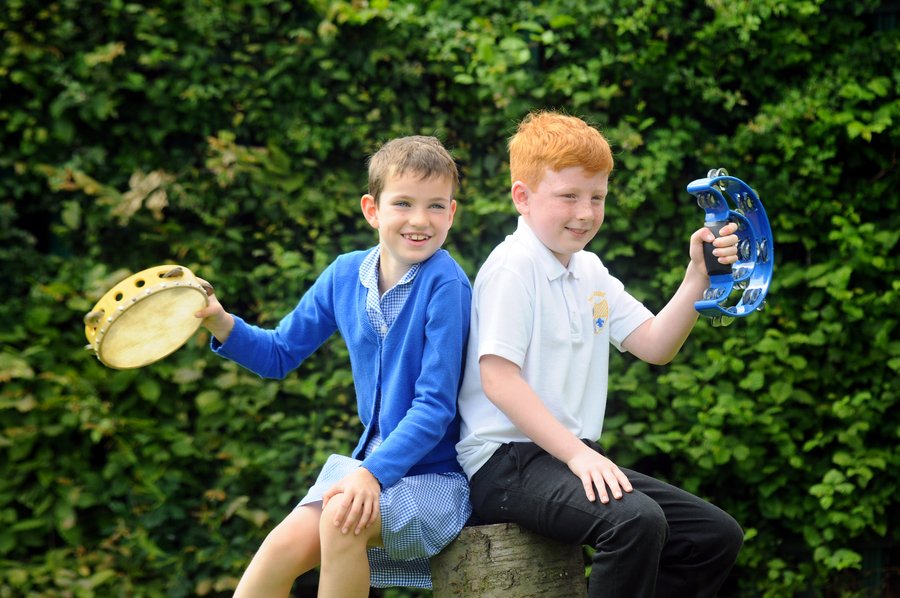 Every Tuesday we have our whole school singing assembly. We have covered a variety of genres and listened to a range of different artists. In addition, we have performed at the Harvest Festival and our Christmas Concert. Below is a video of the children singing one of the most popular songs we learnt this year, Don't Stop Believin' by Journey.
We hope you enjoy it!