**P.E. is on Monday and Wednesday**
WELCOME TO GREEN CLASS
The teachers in our class are Miss Gledhill and Mrs Hewitt.
Mr Hepple also comes in on Thursdays to help us with our art work.
Chocolate and Cake are our Giant African Land snails.
Look out for them at the back of our classroom!
**Book bags are changed every Friday**
A HUGE well done to everyone in Green Class- we managed to win the very first attendance trophy of the year with a whopping 100% for the first week back!!
Our first week back has been very fun so far!
We have spent the week thinking all about what makes a good friend, teacher and learner.
We wrote our own class charter so we all know the rules and expectations in our classroom.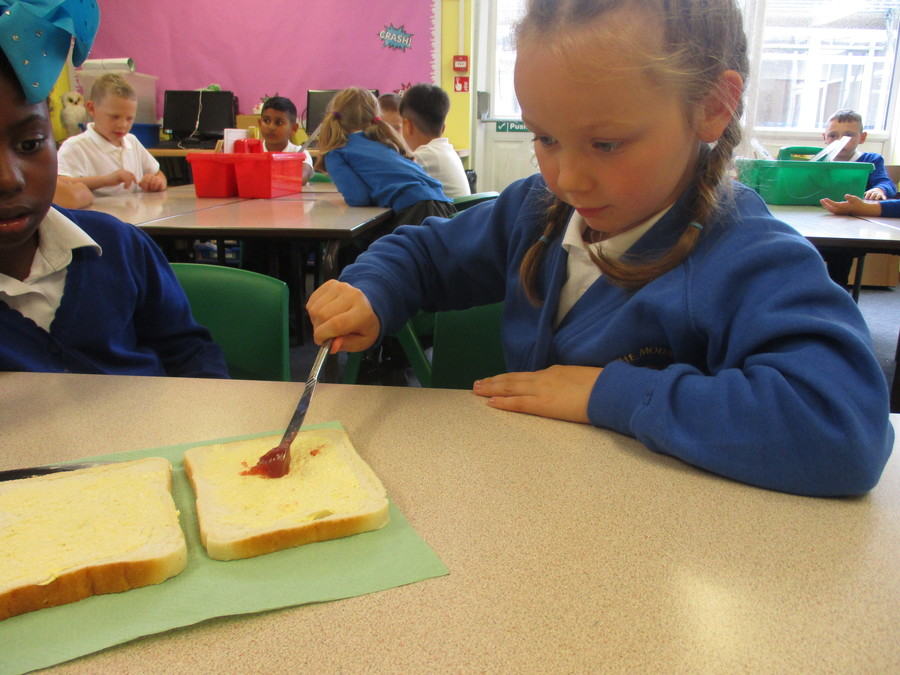 For our first week in Literacy, we have been looking at writing instructions.
We made jam sandwiches and wrote instructions for how to make them.
We had lots of fun making them and we even got to eat them!