Maths
Mathematics is essential to everyday life. Through teaching and learning in this area we aim to ensure that all pupils become confident and fluent in the fundamentals of mathematics, including through varied and frequent practice with increasingly complex problems over time. Our teaching programme is based on the Primary National Curriculum 2014 and sets out what children learn on a year by-year basis in the areas of:
• Number – place value, addition & subtraction, multiplication & division; fractions, decimals and percentages
• Measurement
• Geometry – properties of shape, position & direction
• Statistics
We use White Rose Maths Hub (NCETM) resources to provide daily maths sessions that seek to reinforce previous learning and allow children to take on new skills and apply these in a range of contexts. These build up from concrete examples, through pictorial, to abstract, and aim for mastery.
Once a week, children from Year 2 upwards undertake a Monday Maths lesson based around core knowledge, recall and understanding, using materials from the Assertive Maths approach. This session covers all the maths skills for the stage they are working at and gives teachers the information they need to plan the next steps in the children's learning. The system motivates the children through a colour tracking system and encourages pupils to take responsibility for their own learning. Teachers revisit this work several times per week, and pupils receive intervention work very quickly where needed, over-learning by repetition in response to their outcomes.
Every child from Year 1 upwards receives a Key Instant Recall Fact sheet (KIRFs), which is sent home every half term. Please try to practise these skills with your child at least 3 times per week. Little and often is the key! Knowing these facts and being able to quickly recall them will support your child to become confident mathematicians who are ready to apply their knowledge to a range of contexts.
Pupils in Years 1 - 6 receive weekly differentiated Education City homework which allows children to complete optional extra Maths tasks at home online. All pupils have individual logins.
We also use Times Tables Rock Stars which is a carefully sequenced programme of daily times tables practice.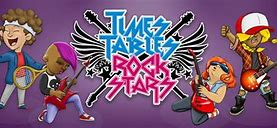 Children use the paper and online version three times a week in class.
Each week concentrates on a different times table, with a consolidation week for rehearsing the tables that have recently been practiced every third week or so. Pupils Yr2 - 6 have individual logins and we encourage that they practise their Times Tables online at home weekly.
Please click here to access Times Table Rock Stars
If your child does not have access to the Internet at home, please let us know so that we can organise additional access sessions at school.
If you're struggling to log in to Times Tables Rock Stars, the screenshot to the right may help you.
Type 'Mount J' and our school will appear as the first option.
Remember, it uses the same username and password as Bug Club and MyMaths.