Music
Welcome to our music page! Every child at The Mount engages in quality music education from the start of school until the end of KS2 in Year 6. Music is an incredibly important part in everybody's life, from listening to your favourite artists, to singing out loud and playing instruments. This year, Year 2 and 3 are learning to play the glockenspiel , Year 4 are learning the ukuleles and Year 5 are applying their ukulele skills to the classical guitar.
Every Wednesday we have our music assembly, where children sing a range of songs together and expand their musical vocabulary. Listening skills are developed at the start of each assembly, as children listen to range of musical genres, including jazz, classical and rock.
Progression and Planning.
Please click here if you would like to see a copy of our musical progression in KS1.
Please click here if you would like to see a copy of our musical progression in KS2.
Please click here to see the planning for our year 4 ukulele sessions.
Click here to see the planning for our year 5 guitar sessions.
At the Mount we LOVE music...especially in Year Four! Therefore, when we were learning about the water cycle in science, we decided to do it using singing, instruments and rapping. Have a listen to our version using chime bars, glockenspiels and Boomwhackers.
Above is Year 3 playing their glockenspiels like pros. They have been learning to play the notes C, D, E and F in time with music, composing their own pieces of music and have even started to draw musical notes on a staff (see below).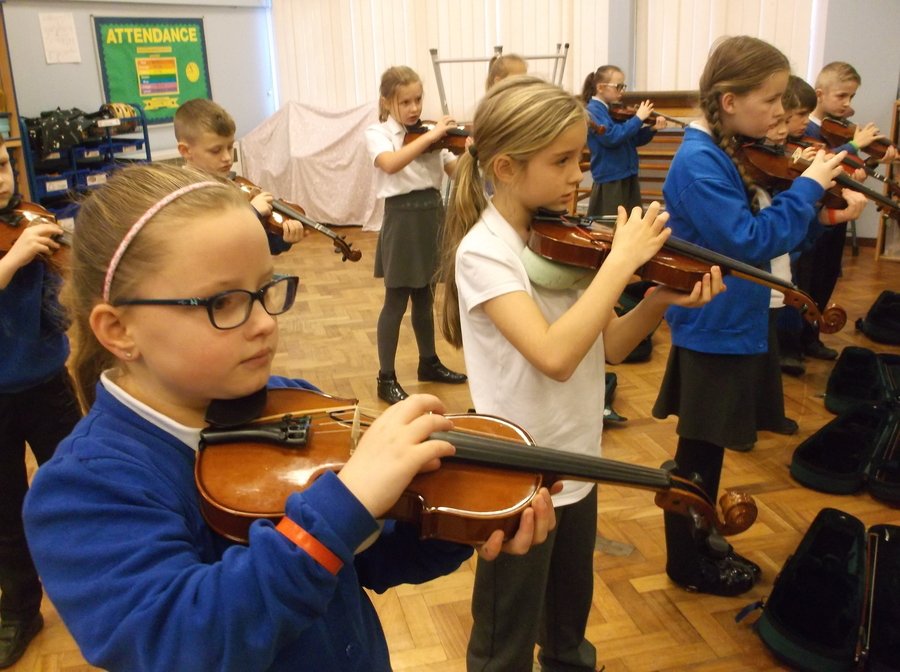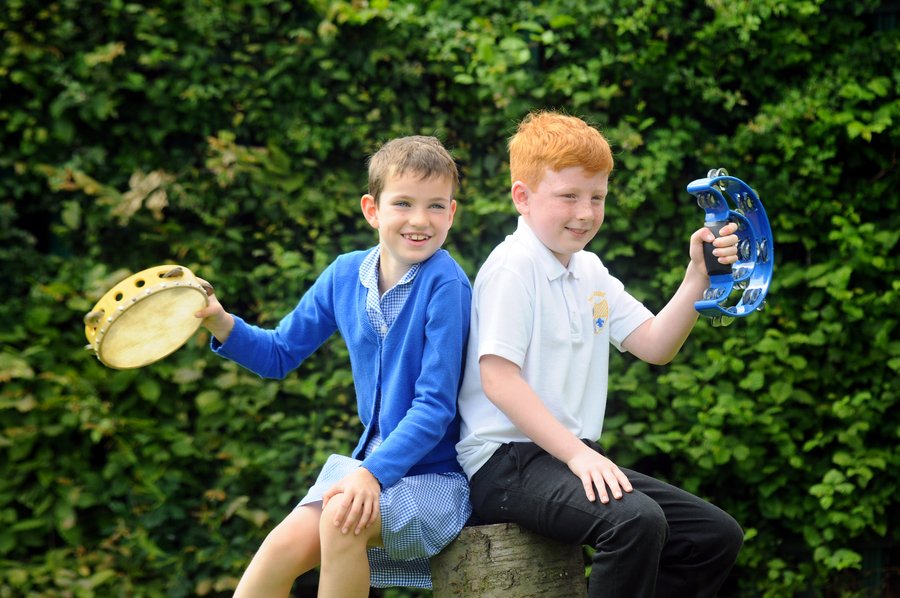 Year 4 have been working incredibly hard on their violin skills and singing. In the video above, you can hear them playing pizzicato and using their bow in a performance of Mr Pizzicato and Friends.
Year 5 have made fantastic improvements with their ukulele playing. In the performance above you can hear them playing along with a backing track called 'All Star Blues' which follows a 12 bar blues chord pattern. This term they have be learning and mastering moving between the C, F and G chords.
Below is a medley of our school song plus some of our Harvest Festival songs. You can also watch a video of the children singing Don't Stop Believin' by Journey.
We hope you enjoy it!