This year we rounded Sports Fortnight off with Race For Life. You should all be so proud of yourselves for running for so long and raising such an incredible amount for charity!
Year 5 and 6 Rounders Tournament
Violet and Indigo competed in mixed-year-group rounders teams in the annual rounders competition. There was some fantastic fielding and batting from players on all five teams!
The competition was run on a round-robin format so that each team had the chance to play each other. The team that didn't have a match in each round took the chance to improve their fielding skills using the Crazy Catch equipment.
New Age Kurling
Reception and KS1
Red class had a go at Kurling…and they were BRILLIANT!

The kurling stone ( which we think looks like an alien space ship or a fancy handbag!) has ball-bearings on the bottom so we didn't need any ice!

We learnt about aiming, and also whether we needed to push the kurling stone harder or more gently than our previous goes.
Yellow and Orange Class were great too! There were some fantastic shots and lots of children showed that they could be really accurate with the kurling stone.

Yellow Class were especially good at picking out and explaining how other people on their team had shown good skills.
Reception's Multisport Competition
- run by the Sports Leaders
Well done to the amazing little athletes in Red Class who took part in a multi sports activity morning run by the Year 5 Sports Leaders. There's already a great deal of sporting talent shining through in the youngest members of our school!

The Sports Leaders also deserve a HUGE well done for demonstrating all the skills needed to be great sports leaders!
Orienteering and Teamwork Games 2022
Year 5 took part in an orienteering and team building tournament against local schools.
Great communication, organisation and tactical thinking was needed, and our team went from strength to strength throughout the different events!
Well done for your resilience everyone - it was so hot but you didn't give up!
Girls' Indoor Athletics 2022
Congratulations to the year 5 & 6 girls who put in a tremendous performance at this year's indoor athletics competition!

Our athletes showed so much determination to win and they pushed themselves incredibly hard to achieve the results that they obtained. Their competitive spirit and support for each other was present throughout and they achieved a well-deserved second place.

The track events (races) were particularly exciting as on two occasions we were coming in at 3rd place and on the final laps managed to take first place!
If you like running and athletics, and would like to join an out of school club, then contact one of the Junior Jets Coordinators at Wakefield Distract Harriers and Athletics Club
All the athletes that took part in the cross country tournament, held at The Mount this year, showed incredible determination to run as fast as they could to get the best possible time for our school. Each year group demonstrated excellent stamina and resilience as they raced around the 1200m course.
Fastest Times:
Year 3: Arlo (7:04) Shania (10:58)
Year 4: Albie (5:56) Isabella (7:53)
Year 5: Thomas (6:55) Rianna (7:10)
Year 6: Jack (6:02) Aimee (5:48)
Resilience Awards:
Lilly (Yr 6) Jayden (Yr 5)
Faheem (Yr 4) Evie M (Yr 3)
Well done to all the Year 6 and Year 3 pupils who took part in the virtual football competition.
Each team of 5 dribbled around a series of cones and aimed to score 10 goals in the shortest amount of time possible. Our collective scores were compared with other schools across the pyramid.
The silky skills of some of the competitors were incredible - future football heroes in the making!
West Yorkshire School Games 2021
During the spring term, KS1 and KS2 took part in the West Yorkshire School Games. Each class had a go at the fun and challenging activities set by the Yorkshire Sport Foundation.
It was brilliant to see the resilience, passion and energy of all the athletes across our school!
Well done to everyone who took part!
Check the document below to see if you manged to achieve bronze, silver or gold level award for the activities.
Wakefield Indoor Football Centre was the venue again for this year's competition and both teams made the most of the fantastic facilities.
Super shots, tremendous tackles and dazzling dribbling contributed to both teams putting in excellent performances. The effort put in by all players was incredible, and they showed fantastic team spirit.
The girls took the first game to warm up but had excellent performances in the following three games. With a number of draws under their belts they finished in fifth position overall.
The boys just missed out on the play off for first and second place due to goal difference. In the end they lost 2-1 in the battle for third and fourth position.
Girls' Team: Hawa, Lauren, Armante, Lia, Evie, Zara, Paige and Haleema
Star Player: Lauren
Boys' Team: Callum, Sonny, Preston, Yusof, Faris, Harley, Tyresse and Declan
Star Player: Sonny
The host team performed brilliantly in this year's tag rugby competition and came second over all. The nail-biting final for first place was a tight game but The Mount were beaten 3-1 by the overall winners, Flanshaw.
In each game, every player was fundamental in the defending by ensuring they 'tagged' their opponents to prevent them scoring too many tries. In attack, the team showed awesome skill and agility as they side-stepped, dummy-passed and sprinted their way past the opposition.
Terrific Tag Team: Sonny, Howa, Declan, Lauren, Frankie, Aramante, Harley and Callum.
Try Scorers: Sonny - 5, Declan - 1, Lauren - 1, Harley - 1
Top Tackler: Frankie
To get as good as this takes a lot of practice. Thanks to The Mount B team (Kamil, Xawery, Liam, Arya, Aryas, Clara, Amelia and Daisy), and the other children at after school club, who have helped the A team prepare for the tournament!
Congratulations to Earth Team (Green Team) the winners of the 2019 Sports Day!
Who loves athletics? We do!
What a day of sport! Well done to everyone who took part in each event. There are definitely some future Olympians amongst you!
A huge thanks goes to Cathedral Academy's Sports Leaders who ran The Mount's annual KS2 athletics day.
Extra congratulations to all the children who have made it through to the finals next week. Good luck everyone!
With SATS a distant memory, what could be better than a day playing cricket in the sun at Thornes Cricket Club?
The mighty Mount bowled brilliantly, fielded fantastically and batted beautifully. Their skill and effort paid off and the team won two of their games.
Year 3 and 4 Dodgeball 2019
Well done to our lower KS2 dodgeball team. You dodged daringly; aimed accurately; and showed that resilience and team work are skills you are full of!
A great team performance resulted in The Mount finishing in third place. Well done years 3 and 4!
Cross Country Championships - Wakefield Competition
The fastest teams and individual 'wildcard' runners from the Cathedral Pyramid Tournament headed to Crigglestone ARLFC to race against the winners of the rest of the Wakefield Pyramid of schools.
Every athlete showed grit and stamina as they powered around the long, muddy course. We are extremely proud of all runners (see 'Cross Country 2018' for details) and their achievements.
Special congratulations goes to the year 6 girls' team who have made it to the West Yorkshire round of the competition!
Year 6 girls' team: Jessica (1st place), Kadie (7th place), Emily and Ellie M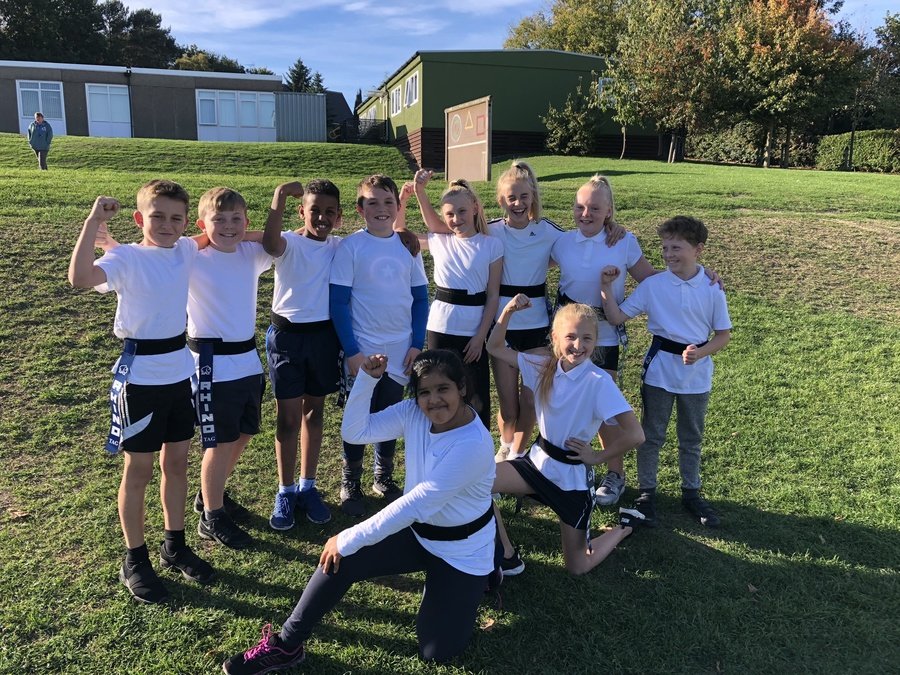 After a shaky start in the first game, The Mount's rugby team pulled together and performed brilliantly throughout the rest of the tournament. There were some excellent tries from Kenzie, Ellie, Harry and Alex and the whole team demonstrated their defending skills by making some fantastic tackles. All the games were close (with only one or two tries difference in the end score) but despite only winning one game, the team never gave up. Their resilience was admirable and they should be very proud of their achievements!
Players of the tournament: Ellie M and Alex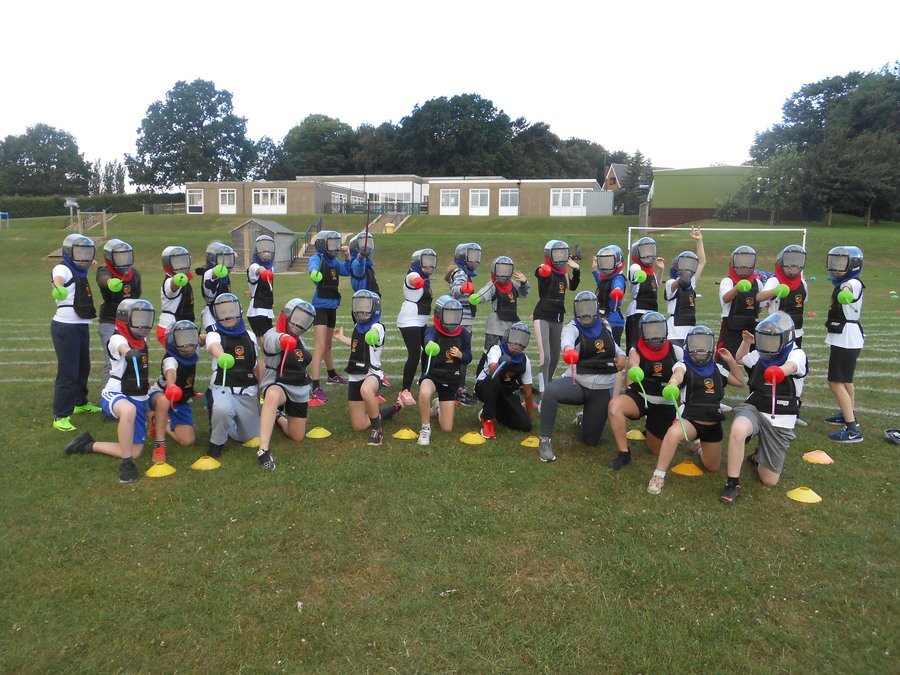 Year 3 & 4 Rugby
Years 3 and 4 were invited to a rugby tournament at Wakefield Trinity. They played brilliantly, had great fun and showed great sportsmanship in all their games.
After the action-packed friendly tournament the team had the honour of bringing out the Sky Sports flag for all the Wakefield Trinity spectators to see. They even got to meet some of the players!
Football 2018
Following on from the great work put in by year three and four, Violet Class brought their silky-skills and game-heads to the competition that they've been looking forward to since they started in year 6, and they didn't disappoint!
The girls put in a great team performance won two of their four games. They finished 3rd overall.
Goal scorers: Morgan (3), Millie (2), Kiera (1)
The boys also put in a fantastic performance showing both incredible individual and team skill. They won all of their games, scoring 14 goals and only conceding one!
Year 3/4 Football 2018
Eight boys and eight girls from Blue and Green Class headed to the Wakefield Football Centre to take on the other pyramid schools in the 7-aside competition.
The boys showed skill and worked well as a team. Winning three of their five games. They finished third overall.
The girls were not as confident at the start, but pulled together and showed great resilience and teamwork. By the end of the tournament their skills began to shine through and they also finished in third place.
Hockey - Level 3a District Qualifying Event
After winning the pyramid competition, the mighty Mount team went to Slazengers Hockey Club to play against the winners of all the other Wakefield pyramid competitions. All the competitors played brilliantly, but against tough competition we came 5th place.
Hockey 2018
The Mount visited Wakefield Hockey Club at College Grove to play hockey on their fantastic water-based astroturf. (The pitch is so good that the Chinese women's hockey squad trained there for the London Olympics in 2012!)
The Mount put in incredible individual and team performances, and won all of their five games. The team effort and individual skill was outstanding, so much so that The Mount scored 19 goals in total and only conceded 1! This means that The Mount won the tournament and brought the trophy home.
Goal Scorers:
Leon - 4
Isaac - 6
Greyson - 7
Tyler - 2
Congratulations to everyone who took part!
Netball 2018
This year's netball was split into two pools. The Mount came second in their pool - winning, drawing and losing a game. There were some terrific skills demonstrated by all the players who scored some great goals, defended with passion and worked extremely hard to get the ball to their shooting end.
In the next round, it was a close match between The Mount and Flanshaw, but The Mount were to lose 4-0. Congratulations to Flanshaw who were the overall winners of the tournament.
Stand out performances:
Tia: centre court play
Mateusz: defence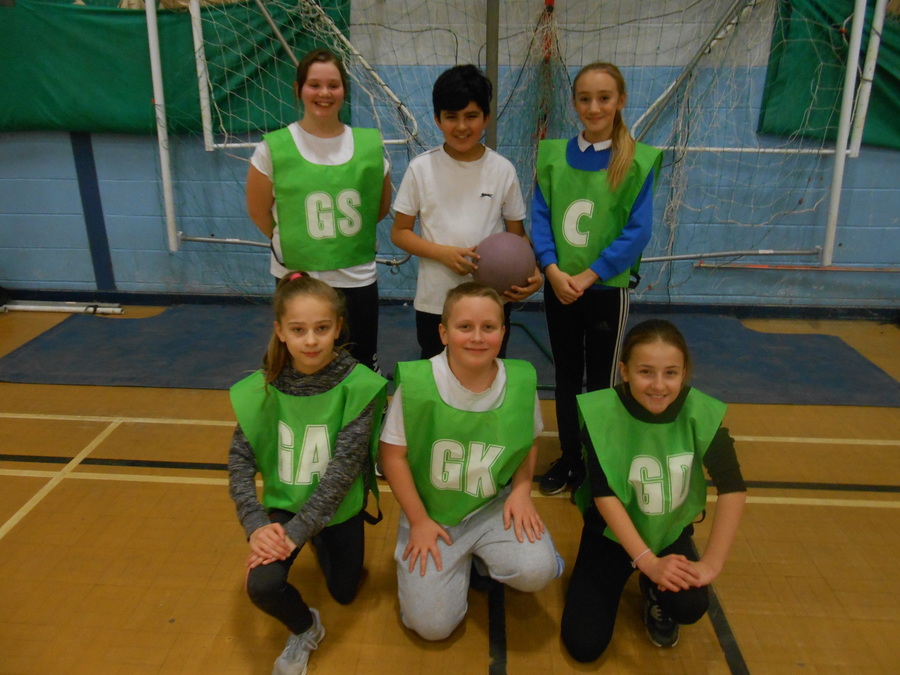 Boys' Indoor Athletics 2017
With a mixture of track and field events, The Mount's boys showed off a range of athletic skills in this tournament. The competitors took part in a range of throwing, jumping and speed challenges.
The event ended with the relay races where all of the athletes pushed themselves and showed fantastic teamwork and sportsmanship.
Overall, The Mount did extremely well and with a combined score of 108 the boys should be very proud of achieving second place (only 8 points behind the winners!)!
1st place in their event:
4x2 relay: Connor, Greyson, Rehan & Isaac
Standing long jump: Greyson
Javelin rocket: Connor
2nd place in their event:
2x2 relay: Connor & Rehan
Chest push: Connor
Triple jump: Greyson
Vertical jump: Milosz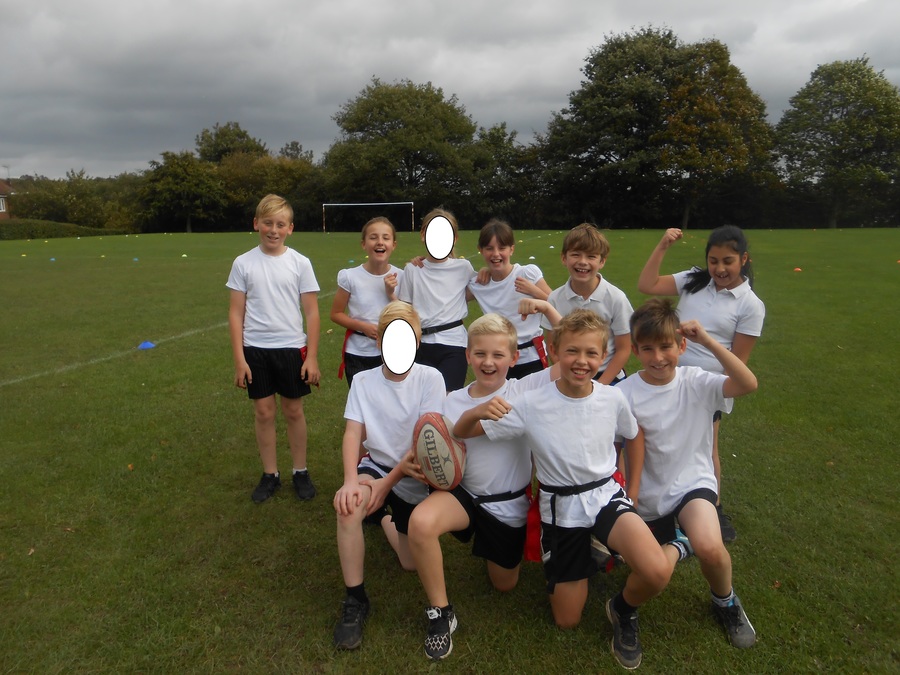 CROSS COUNTRY TOURNAMENT SEPT 2017
Congratulations to the 25 children from years 4, 5 and 6 who took part in the Local Schools' Cross Country Tournament.
Overall, The Mount came 2nd due to excellent individual and team performances.
Results:
Year 4: Lia - 1st place!
Qualified for level 2 competition: Lauren, Lia, Eoghan!

Year 5: Jessica - 1st place!
Qualified for level 2 competition:
Jessica, Ellie Mae, Mason!

Year 6: Issac - 1st place, Greyson
2nd place, Rehan - 3rd place!
Qualified for level 2 competition:
Issac, Greyson, Rehan, Millie, Kiera!
Sports Fortnight 2017
Wow! What a fantastic fortnight of sports we have had. We've learnt new skills and tried new sports; we've competed against our class mates, and other year groups; we've used teamwork to challenge our opponents, and created a whole school performance. Violet Class (Year 6) have learned how to be sports leaders, so they could run the KS1 competition.
Yet again our Sports Fortnight (we have to have two weeks because we LOVE sport at The Mount) has been a great success!
Every class has tried a new sport, taken part in a competition, danced their socks off, and has been super active! We feel GREAT because of it!
Well done to all our athletes in school - you have demonstrated our three school values in everything you've done over the last two weeks.
A big thank you goes out to our Sports Leaders who have helped run or lead the competitions. You've been brilliant!
Our Superstar Sports Leaders
All year groups in KS1 and KS2 had the opportunity to learn some basic kick boxing moves.

It was really impressive to see the core strength, flexibility and concentration skills of athletes across all age groups.

If you enjoyed kickboxing , and think it's something you'd like to try more of, why not go for a FREE trial lesson at Nactics Family Martial Arts, in Wakefield.

Many children already take part in the martial arts after school club, also run by Nactics, and the skills they've learnt were evident. I wonder when you'll become black belts!
Boys' Indoor Athletics 2022
Congratulations to the year 5&6 boys who took part in the indoor athletics tournament - another nail-biting, exciting spectacle of school sport!

Yet again, our school values of resilience and respect shone through as our athletes jumped, threw and raced against competitors from our local pyramid of schools.

Each athlete performed brilliantly in their individual and team events and should all be very proud of their bronze medal position.

Scores from the boys' and girls' events were combined to give the overall positions. Well done to all the athletes that took part for contributing to our very respectable third place.
Congratulations to the amazing athletes in Yellow Class - the winners of the local schools' benchball tournament!
Not only did these superstars win ALL of the 8 games that they played, they also showed respect for all their opponents, played fairly, worked brilliantly as a team, and maintained their energy and enthusiasm throughout all the matches!
This year's sportability tournament was held virtually. Competitors completed the seated volleyball balloon challenge to see how many vertical bounces they could do in a given time.
The team also challenged themselves, and their accuracy, when they took part in a mini New Age Kurling contest.
At The Mount, we love PE and sport so much that we don't just have one week for National Schools Sports Week; we have TWO!
As ever, athletes across all year groups competed, tried new sports and had lots of fun!
2021 Sports Activities:
Skipping Workshop

KS2 Athletics Day - with Cathedral Sport Leaders

Nactics Martial Arts Day

Rounders Tournaments

Dance Xplosion Day

Year 6 ACES All Star Athletics at Thornes Park Stadium

KS2 Athletics Finals
WINNERS! Congratulations Year 6!
Year 6 athletes tested their agility, racing against the clock, in this week's virtual rugby tournament. Watch this space to see how we did compared against the other schools in our pyramid.
Well done to all the competitors!
Stand-out performances:
Boys: Kamil (19:26 seconds), Xawery (20:42 seconds), Connor (21:29 seconds)
Girls: Nicole (22:53 seconds), Clara (22:61 seconds), Amelia (22:91 seconds)
This year's athletics competition was a chance for our athletes to shine both individually and as a team. The competitors each took part in in three field and three track events.
Competing in the first round of the contest, the boys stormed into the lead as they took a number of first and second places. They took the trophy home as well-deserved winners of the boys' round.
The girls felt the pressure of not wanting to let their teammates down and put their all into each event. The girls contest was extremely close with only a a few points between the winners and third place, which is where The Mount girls finished.
Overall, The Mount finished joint first with Lawfield Lane. Well done to all the athletes from both schools!
Boys' Team: Sonny, Preston, Harley, Elijah, Frankie, Callum, Owen, Xawary and Daimonas
Athletes of the tournament: Sonny & Callum
Girls' Team: Lauren, Hawa, Evie, Paige, Armante, Zara, Haleema, Amelia and Clara
Athletes of the tournament: Hawa & Armante
Don't forget: every Sunday @ 9am, Thornes Park- Junior Parkrun...
Girls' Football Tournament
The year 6 girls travelled to Flanshaw to take on the other schools in the pyramid in an all-girl football competition. The Mount came up against some tough opposition but showed great team work and resilience. Their confidence increased as the competition went on and the team began to really perform. The tournament was great preparation for the upcoming competition in December.
Fabulous Football Team: Evie, Armante, Laura, Lauren, Paige, Zara and Niamh.
Player of the Tournament: Armante
Don't forget to go to Thornes Cricket Club during the summer holidays (29th July - 2nd August) for more fantastic cricket training!
KS2 Athletics Finals 2019
Wow! What an event! Well done to every finalist - you all showed great determination and athleticism!
As always, the parents turned out in great numbers to cheer the athletes on - thank you for your support.
Cross Country - All England Championships
The Mount is extremely proud of our running champion, Jessica, who finished an incredible 31st place out of nearly 350 of the country's best runners. This fantastic feat has now upped Jessica's West Yorkshire ranking from 8th in her age group to 4th! Wow!
Not only did she achieve personally, but her incredible performance also contributed to West Yorkshire's victory - West Yorkshire was the winning county! Well done Jessica and all of the West Yorkshire runners!
This year's Sportability Tournament, where a range of different sports are played, such as 'seated balloon volleyball' and 'new age curling', was a fantastic event.
The competitors tried out new sports, competed against other schools and had lots of fun!
Overall, The Mount came in 3rd place. Well done!
Stand out performances at this year's event:
Emma (year 6) and Callum (year 5)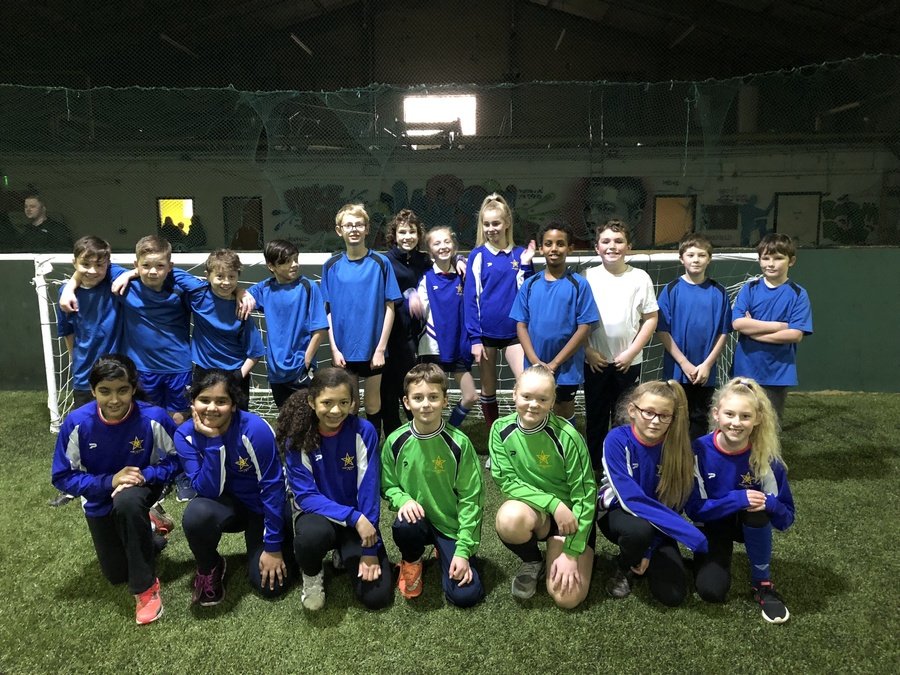 Fancy footwork, tactical play and super teamwork was evident throughout both the boys' and girls' football competitions. Athletes on both teams showed grit and a desire to win whilst having lots of fun and making sure they played fairly.
Top tacklers: Mason C & Harry; Aliza, Aaminah & Jessica
Super strikers: Sam; Ellie MM & Aliza
Great goalkeeping: Alex & Kenzie; Millie & Emily
After some great performances and some close matches, the boys finished in fourth place.
Some fantastic newly-acquired skills were demonstrated by the girls and they achieved a very well-deserved second place.
The cross country athletes didn't disappoint when they demonstrated excellent stamina in this year's cross country event. There were great individual and team performances and all the competitors should be very proud of both their performances and the way in which they represented our school.
Winning Teams:
Year 4 boys: Xavery, Dawson, Liam & Samuel
Year 5 girls: Leah, Aramante, Kiara, Zara & Lauren
Year 6 girls: Jessica, Emily, Kadie, Ellie & Elizabeth
Individual Winners:
Year 5 girls: Leah - set a new track record
Year 5 boys: Callum - set a new track record
Year 6 girls: Jessica - set a new track record (for both boys and girls!)
At The Mount we work hard in P.E to become fit, healthy, talented athletes. Our Sports Fortnight has been action-packed!
Events Included:
Year 3/4 rounders tournament

Fencing

Year 3/4 athletics led by Cathedral Academy's sports leaders

Year 5/6 athletics led by Cathedral Academy's sports leaders

'Beat the headteacher' daily mile challenge

Jedi Challenges

World Cup Football Tournament against local schools. We won the trophy, playing as Brazil!

DanceXplosion Day of Dance

Mini Archery

Year 5/6 rounders tournament

KS2 finals

Fencing
What a fortnight it's been! We've tried (and loved!) some new sports; competed against others; performed a whole-school dance; and challenged ourselves to make sure we perform at our best. Well done to every single one of you!
Still to come...WHOLE SCHOOL SPORTS DAY on Friday 6th.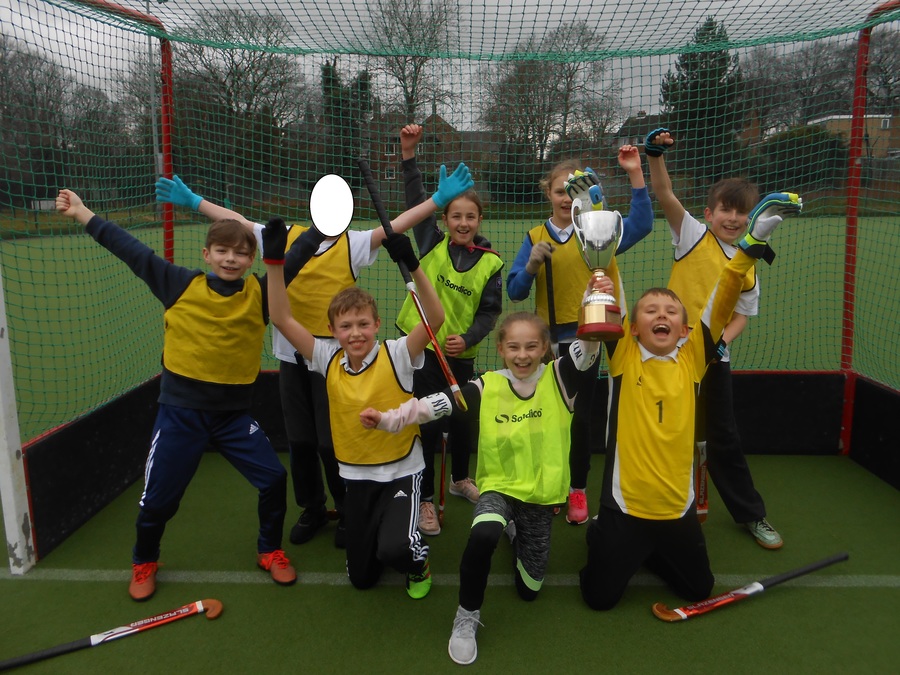 Who knew skipping could be so much fun?
On the 24th January, the whole school took part in skipping workshops. We learned new skills; realised how fit it could make us; and above all, had loads of fun!
All the staff had a workshop after school too. Hopefully we'll see everyone out skipping on the playground at some point!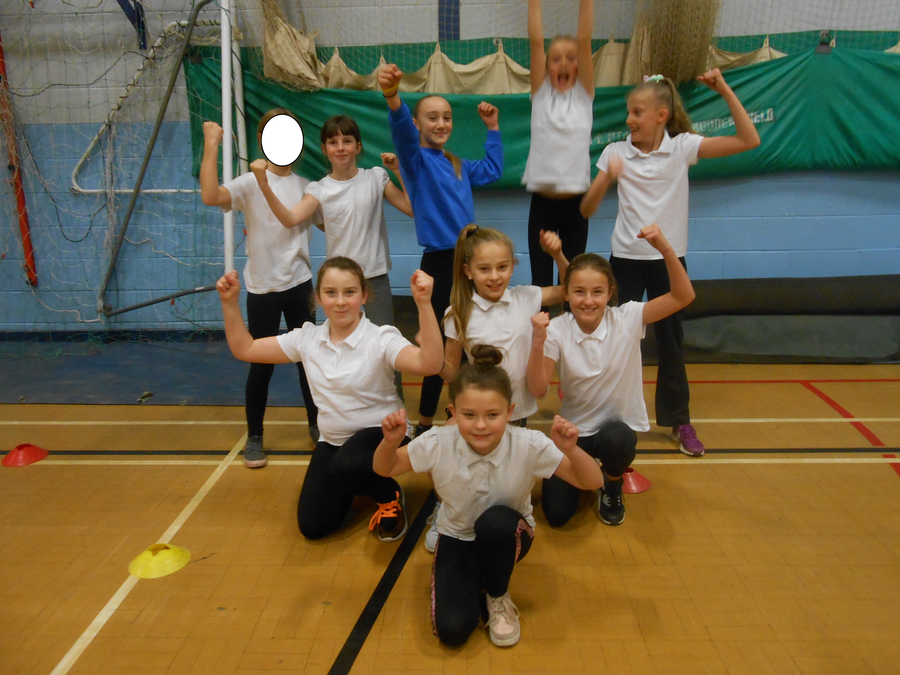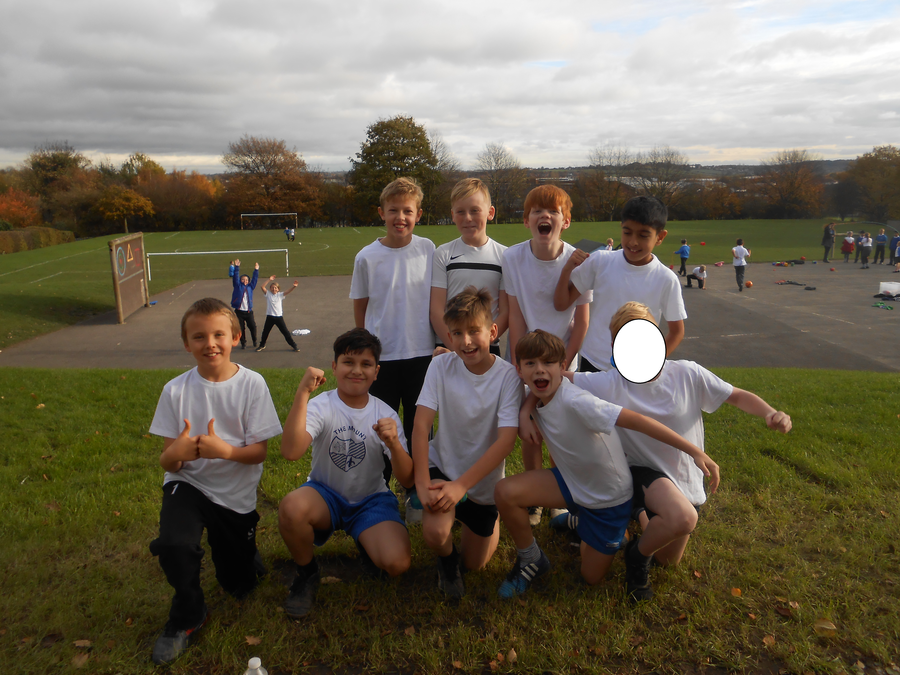 Tag Rugby Oct 2017
This year's tag rugby competition was hosted by The Mount; what a treat it was for the spectators!
Every player on the 10-person squad showed skill, enthusiasm and a desire to win. It was a real team effort with everyone making fantastic tackles and preventing the opposition from scoring. But The Mount didn't stop at defending, they also scored plenty of tries - resulting in four wins and a draw.
Well done!
Top scorers: Greyson and Issac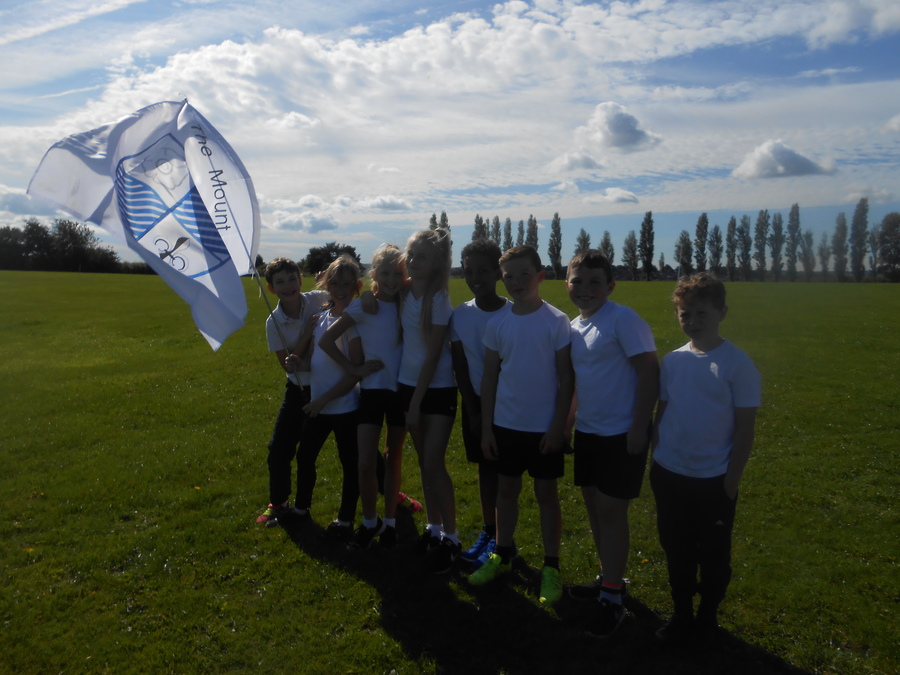 SPORTS FORTNIGHT AT THE MOUNT
Year 3 & 4 and 5 & 6 athletics
Everyone competed to the best of their ability; there were some outstanding performances. Well done Key Stage 2!
Thank you to Cathedral Academy for lending us some of their sports leaders to help the competitions run smoothly.
KS2 athletics finals
What fantastic performances! The finals began with the sprint races; followed by distance; then hurdles; and finished off with the relay. Each finalist demonstrated determination, athleticism and sportsmanship in their event. Everyone should be extremely proud of their efforts!
Thank you to the athletes' parents and guardians for your support in this event.
KS2 Athletics
lead by Cathedral Academy Sport Leaders
Years 3 & 4 had a great morning competing in different athletics events and skills games. Close call races, incredible throws and loads of energy were evident throughout the morning.

Cathedral Academy Sports Leaders helped run each event and were fantastic at demonstrating techniques and encouraging our young athletes.
In the afternoon, years 5 & 6 took to the field. Their resilience, especially considering the heat, was amazing! The competitive side of our athletes really came out today but also their respect for each other and the Cathedral Sports Leaders.

WELL DONE EVERYONE!
KS1 Multisports Competition -
planned and run by the Sports Leaders
The Year 5 Sports Leaders have had another great success - this time running activities for a Yellow and Orange.
All the children participating put 100% into every activity, and there are clearly some sports-stars-in-the-making in years 1 & 2!
Yet again the Sports Leaders were incredible! Their leadership skills are getting stronger by the day. They are fabulous role models!
Look at our fabulous dancers! They were brilliant, especially considering each class only had 35 minutes to learn the routine!

A big thanks to Jodie from Dance Xplosion for her choreography, and teaching us all the routine
The children with the fastest times or longest throwing distances, which were recorded last week when the Cathedral Academy Sports Leaders were in, went up against each other in the much anticipated finals.
It was brilliant to see each athlete's determination to win, as well as their sportspersonship as they congratulated each other on their achievements.
For the children who did not compete in the finals, we want to say a massive thank you for your relentless cheering!
WELL DONE ALL OF YOU - YOU WERE AMAZING!
Year 3 and 4 Benchball Tournament
Every athlete put in a huge amount of effort, and they all worked hard on improving their communication and using the space of the court effectively.
It was a great morning and there were some fantastic moments of team and individual skill!

Well done to the year 4 Cheetahs
Well done to The Mount Lions and The Mount Dragons who put up an excellent performance in this year's hockey tournament!

Each athlete showed brilliant resilience and the desire to win for their team whilst also demonstrating some excellent individual skill.

The Lions won 3 of their games and drew one. Their play off game resulted in a 0-0 draw, placing them 3rd in the competition overall.

The Dragons played their hearts out right until the final whistle of the final game and should all be very proud of their team and individual performances.
Player of the tournament:
Thomas
Top goal scorer: Travis
Most improved player: Mia
If you would like to try hockey, or have enjoyed playing in your PE lessons contact Wakefield Hockey Club
https://www.wakefieldhockeyclub.co.uk/
or go down to WHC on Sunday mornings (from 9am -10:30am for a free taster session and coaching)
Years 3,4,5 & 6 took part in a class 200m challenge race. The aim of the race was to complete the two 100m laps in as quick as times as possible. All the children in each year group achieved either a gold time (completing the course in under one minute) or a silver time (completing the course in under one and a half minutes). Amazing!
Well done to all the athletes that took part!
Sports Fortnight is now over, but there's still more sporting activities over the next few weeks, including the Wakefield Daily Mile Competition (for years 2 and 4) and our whole school sports day.
Well done to the children who competed in this year's Boccia competition.
There were eight rounds, and the competitors' skill and accuracy developed over the course of the competition.
In the highest scoring round, The Mount team scored a whopping 87 points!
Watch this space to see how we did compared to the other schools in our pyramid.
Excellent enthusiasm: Alfie
Amazing accuracy: Logan
Most resilient: Daisy
Most improved: Archie
Most helpful: Isabel
This year, The Mount entered a Year 5 team and a Year 6 team into the pyramid hockey tournament. Both teams played fantastically and demonstrated great teamwork and determination.
The schools were split into three pools. Year 5 won all their games so came top of their group. The year 6 team had some tough matches (including playing the overall winner - congratulations Methodist!) and came second in their pool. Every game was close and, as well as great teamwork, there was an abundance of individual skill on display in attack and defence!
Year 5 team: Amelia, Kamil, Max and Xawery
Star Players: Kamil and Xawery
Great Goals: Kamil x3, Xawery x2
Year 6 team: Declan, Hawa, Owen and Yusuf
Star Player: Hawa
Great Goals: Owen x2, Declan & Yusuf
Do you want to learn to play hockey on an Olympic standard pitch? Head to WHC!
JUNIOR TRAINING at

W

akefield

H

ockey

C

lub

(College Grove Sports Club)
Boys & Girls minis (age 5 – 7) – Sundays 9am – 10am in the MUGA
Boys U10 & U12 – Sundays 9am – 10.30am Blue pitch – all abilities
Girls U10 & U12 – Sundays 9am – 10.30am Green pitch – all abilities
Mixed Martial Arts - Years 1 - 6
Nactics Martial Arts were looking out for future black-belts during Sports Fortnight. Everyone had a fantastic time training with the instructor and his assistant - an 11 time junior world champion!
If you fancy training with black-belt instructors, pop down to Nactics Martial Arts for a free trial.
07909 752798
Netball - Pyramid Winners Tournament
After winning the Cathedral Pyramid Tournament the team headed to the next round. Unfortunately, not all the original players could take part in this round but the new team pulled together and worked hard to battle against some tough competition. Despite the fantastic team effort, The Mount couldn't beat teams full of players who attend out-of-school netball clubs.
Do you love netball and want to become an even better player?
Wakefield Phoenix Netball Club has a successful junior section that train weekly.
Contact Louise Swainson (Junior Representative) on 07950 842710 for more information.
Cross Country - West Yorkshire Finals 2019
The Mount couldn't be prouder of the Jessica, Emily, Ellie and Kadie, who braved torrential rain and squelchy mud to compete against 150 of West Yorkshire's very best runners.
All four of the girls showed what resilience they have by braving the elements and running their hearts out. Each one of them should be extremely proud of their achievements!
Finishing positions:
Jessica - 8th
Emily - 96th
Kadie - 100th
Ellie M - 126th
Special congratulations to Jessica who has qualified for the all England Finals.
GOOD LUCK JESSICA!
Playing on one of the best pitches in the north, The Mount charged around Wakefield Hockey Club's superb water-based astro-turf pitch showing great skill and speed.
The Mount finished third, with three wins and a draw. Well done team!
Team: Libby, Jessica, Ellie M M, Brooke, Taylor, Mason R, Alex and Haris
A great big thank you goes out to one of The Mount's past sports stars who is now responsible for developing rugby provision for primary children and girls in the Wakefield area.
Four teams from The Mount took part in this fantastic tournament held at Eastmoor ARLFC.
A great afternoon, full of fun and energy, was had by all!
Year 3 team: Ted, Rory, Sophie, Brodie and Aimee
Year 4 team: Liam, Billie-Jo, Ishaq, Daimonas and Anya
Year 5 team: Niamh, Laura, Faith, Zara, Declan, Harry, Frankie, Max and Owen
Year 6 team: Mason R, Selemon, Taylor, Alex, Mason C, Elizabeth, Aaminah, Millie and Emily
Feeling inspired after the England Netball ladies battled their way to win the 2018 Commonwealth Netball Tournament, The Mount took to the courts. With some incredible skill shown throughout the court, the team romped their way to first place. They are looking forward to the next level of the competition in March.
Terrific Team: Ellie M, Jessica, Isabelle, Aliza, Haris, Mason R, Alex and Sam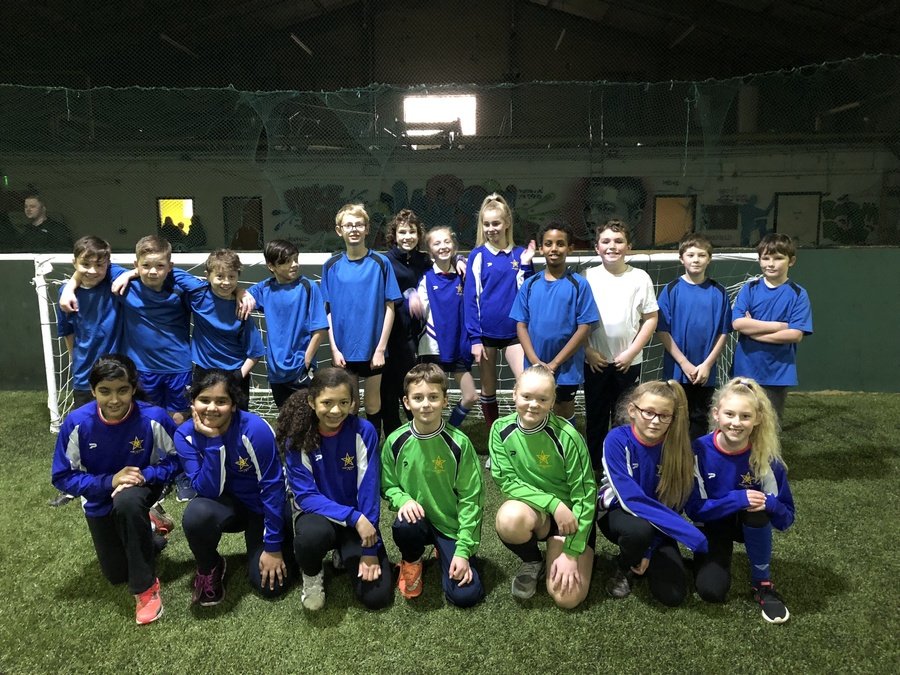 Sports Hall Athletics 2018
The competition began with the boys event. They demonstrated a range of athletic abilities in both the field and running events.
Team: Harry, TJ, Sam, Alex, Kenzie, Ahmed, Selemon, Haris and Mason
All the boys did incredibly well and showed a true determination to win. Highlights included two of the boys ( Mason and Haris) jumping over 5 metres (!) in the triple jump, and the 6 lap parlauf race which we drew with St Michaels.
This part of the competition was incredibly close: The Mount boys came in second place, just after St Michael's...
But it wasn't all over, as the second part of the competition was still to come...
The girls competed in the same events against the 5 other schools the following day. Like the boys, the girls showed grit and determination and performed brilliantly in their events. Highlights for the girls included some very springy actions on the jumping events, and a clear win in the 6 lap parlauf (Jessica and Ellie ran like pros!)
Team: Kadie, Kathryn, Aliza, Ellie, Millie, Jessica, Emily, Alexis and Elizabeth
The girls also finished in second place; but with The Mount School's combined boys' and girls' scores we finished joint first place with St Michaels!!
Well done to everyone who competed!
Athletes qualifying for the next round of the cross country competition:
Year 4: Nicole
Xavery, Dawson, Liam & Samuel
Year 5: Leah, Aramante,
Kiara, Zara & Lauren
Owen & Callum
Year 6: Jessica, Emily, Kadie,
Ellie and Elizabeth
Haris & Harry
Jessica was against the best in the country when she competed at Loughborough and she did an amazing job of representing her school and young female athletes. We are all so proud of your achievements Jessica! Could she one day make it to the Olympics? Watch this space...
Cross Country - West Yorkshire Finals
Due to a residential trip, not all qualifying athletes from the district competition could attend this round. But our Year 5 stars travelled to Temple Newsam to compete against the best runners in the county.
Jessica put in an incredible performance and came 7th in her heat - she will now compete in the ENGLAND(!) finals in Loughborough.
GOOD LUCK JESSICA!
Wakefield District Cross Country 2018
On a cold, snowy February afternoon, ten brave athletes travelled to Outwood Grange Academy for the Wakefield District Cross Country Competition. All the competitors showed brilliant resilience as they were running not only a long distance race, but were battling against the elements too!
Each athlete demonstrated stamina and skill as they powered around the slippery course. Some of the races had 50 runners, and The Mount did a fantastic job at keeping up with, and in some cases, leading the pack.
Results:
Year 4: Lauren - 19th Lia - 20th
Year 5: Jessica - 1st (!) Emily - 12th
Mason - 22nd
Year 6: Millie - 8th Kiera - 12th
Isaac - 4th Rehan - 10th Greyson - 12th
All the children who finished between 1st and 10th place have qualified for the West Yorkshire round of the competiton.
Girls' Indoor Athletics 2017
Following on from the boys' success, The Mount's girls demonstrated how they've developed as athletes over the year. Every competitor put 100% effort into their events and demonstrated fantastic determination to do their best for their team.
The girls' combined scores put them in fourth place.
1st place in their event:
Triple jump: Millie
Dodgeball Oct 2017
It was Year 4 representing The Mount at this year's dodgeball tournament - and what a fantastic job they did!
Winning four out of their five games, Blue Class should be extremely proud of their performance.
Stand out performances by: Sonny, Habeel, Aramante and Max
Dance Explosion, Wakefield Trinity and Nactics Martial Arts
Each year was able to experience three different sports during the fortnight: dance, rugby and martial arts. Some of us loved the experience so much that we are going to see if we can join these clubs!
KS1 athletics and skills tournament
Orange and Yellow Class showed energy, enthusiasm and skill when they were treated to a fantastic afternoon of sport, planned and run by Violet Class.