Science
In our school, Science is taught via a theme-based approach, with links being made to other subjects such as spoken language and Maths where possible. Facts and vocabulary from the National Curriculum are taught systematically.
However, in line with our core value of 'Reason', we believe that children need the broadest experience of 'Working Scientifically' in order to become confident individuals who look for and test empirical evidence in all areas of their lives. This will enable them to develop the critical and analytical skills required to achieve well in their future education and lives. Therefore, we are improving our teaching of Science in this direction, and ensuring that the right resources are in place in order to do so, using the themes of the National Curriculum and ensuring that 'Working Scientifically' is fully embedded in these.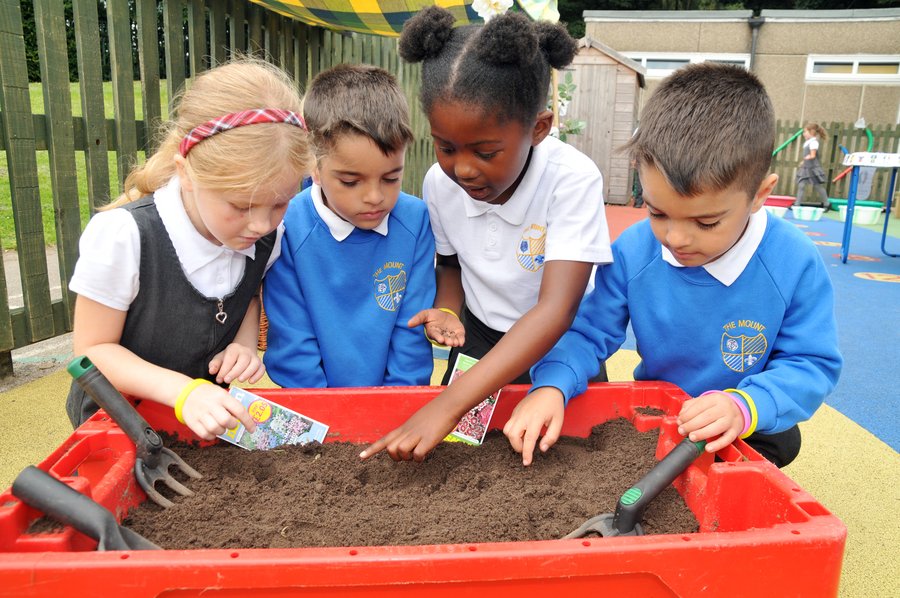 During the summer term, each class has focused their learning around 'Reasoning'- one of our core values.
We asked challenging questions linked to the children's topics, to encourage deeper thinking. All children were encouraged to use their scientific reasoning, putting their own learning into context within the world around them.
Please see individual class pages for a further insight into Reasoning across the year groups.
We celebrated Science Week in style this year with workshops by two very exciting visitors.
Early Years and Key Stage One were visited by Zoolab, who brought in animals and insects for the children to handle. Early Years took part in a workshop all about keeping animals as pets. Their enthusiasm for looking after animals has continued as they have a role play area set up as a Veterinary Surgery. Year 1 took part in the Rainforest Adventurer workshop, which focused on how different animals live in that environment. Year 2 became Paleontologists for the afternoon as they took part in a workshop all about Dinosaurs.
Key Stage 2 had a visit from a CSI team from Sci High. A terrible burglary was staged in the school hall and children from Years 3, 4, 5 & 6 had to use their investigative and reasoning skills to help solve the crime. They followed procedure to the letter whilst collecting evidence and clues from around the room to ensure that they caught the person who committed the crime. Luckily the honarable Judge Roeske was on hand to make sure that the perpetrators were brought to justice.