Science
In line with our core value of 'Reason', we want our children to develop a fundamental desire to question the ways the world around them works. A high-quality science education provides the foundations for understanding the world through the specific disciplines of biology, chemistry and physics. Science has changed our lives and it is vital for the world's future and prosperity.
We use the National Curriculum guidelines in order to develop our scientific curriculum but our aim is to make science relevant and exciting to our children, with purposeful outcomes that they care about achieving. We aim to inspire our children by modelling an approach of curiosity, questioning and scientific working with a love of learning more about how and why things happen. We acknowledge that to understand scientific terminology and apply its vocabulary to learning, children need to access experiential learning to commit skills to long term memory. Children will be working as scientists to explore through hands on activities to create a sense of awe and wonder about the world they live in. Science should encourage rich questioning which stimulates thinking and makes children want to find out the answers to these 'real life' problems. In order for children to achieve well, they must not only acquire the necessary knowledge but also understand its value, enjoy the experience of working scientifically and sustain their interest in learning it.
We have placed equal emphasis upon study of key theories and practical skills in the sciences alongside the skills to work scientifically. Children need to be exposed to all five types of scientific enquiry: observation over time, research, pattern seeking, classifying and identifying and comparative/fair testing. Children need to learn about scientists who have made a difference in society and think about the role they play in the real world. Children will then be more likely to continue to study science and use that learning for work and to contribute as informed citizens.
We aim to ensure that all children can draw upon prior learning as they progress through each year group from EYFS to the end of Key Stage Two. We aim to meet the needs of all learners in our curriculum- challenging them and enabling them to problem solve and undertake learning at a deeper level. We encourage our children to talk about their learning in wider application beyond the scientific classroom.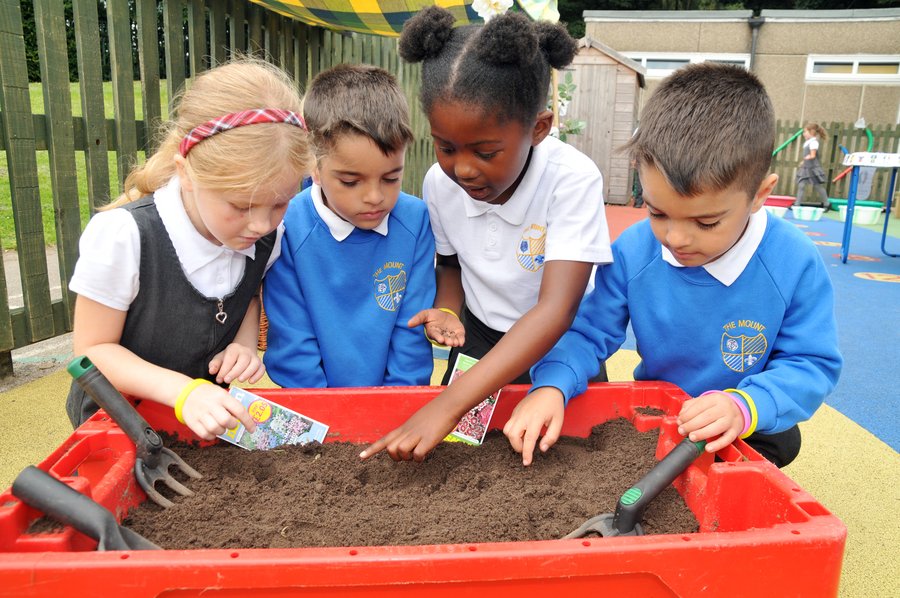 During the summer term, each class has focused their learning around 'Reasoning'- one of our core values.
We asked challenging questions linked to the children's topics, to encourage deeper thinking. All children were encouraged to use their scientific reasoning, putting their own learning into context within the world around them.
Please see individual class pages for a further insight into Reasoning across the year groups.
We celebrated Science Week in style this year with workshops by two very exciting visitors.
Early Years and Key Stage One were visited by Zoolab, who brought in animals and insects for the children to handle. Early Years took part in a workshop all about keeping animals as pets. Their enthusiasm for looking after animals has continued as they have a role play area set up as a Veterinary Surgery. Year 1 took part in the Rainforest Adventurer workshop, which focused on how different animals live in that environment. Year 2 became Paleontologists for the afternoon as they took part in a workshop all about Dinosaurs.
Key Stage 2 had a visit from a CSI team from Sci High. A terrible burglary was staged in the school hall and children from Years 3, 4, 5 & 6 had to use their investigative and reasoning skills to help solve the crime. They followed procedure to the letter whilst collecting evidence and clues from around the room to ensure that they caught the person who committed the crime. Luckily the honarable Judge Roeske was on hand to make sure that the perpetrators were brought to justice.