Y6 Violet 2016-17
SATs begin on the 8th May. Don't forget to get lots of sleep and eat healthy foods to help your brain when your're concentrating so hard!
Who helps us learn?
Our teacher: Miss Brook
Our teaching assistants: Mrs Crossley and Mrs Sheen
DON'T FORGET...swimming kit on Mondays; P.E kit on Fridays; reading book everyday!
Robinwood 2017
Violet class's residential was to Robinwood in Todmorden, near Halifax. We absolutely loved our time there and couldn't believe just how brave we are and what a difference it makes when your friends are there, supporting and encouraging you all the way. During our time at Robinwood we: scaled the climbing walls; flew down the zip wires; paddled our way across the lake; took the leap of faith on the trapeze; and, last but not least, learnt that if we put our minds to it we can achieve anything, no matter how scary it may seem at first!
Aiming Higher
This term we have been thinking about our futures. Students from York St John University have been to talk to us about what life is like after school. We've learnt about the different educational pathways we can take after we finish primary school this year. We had lots of fun finding out about the different options available to us and the different courses we could study at university.
Sport
In Violet Class we try our best in everything we do; this includes sport. Over the course of this term we've worked hard to improve our skills and work effectively as a team. We've competed in three tournaments this term: cross country, tag rugby and athletics athletics. There have been brilliant team and individual performances.
The spring term has been a successful term for sport at The Mount. We have had some excellent performances in netball, hockey (where we came first!) and both girls' and boys' football. The boys' football team even got a special mention by the referee for playing fairly and showing great teamwork and sportsmanship - well done boys!
A number of children from KS2 qualified to represent Wakefield in the West Yorkshire Cross Country Finals, held at Temple Newsam. 'Wildcard' Anya had an excellent performance in the year 6 girls' category.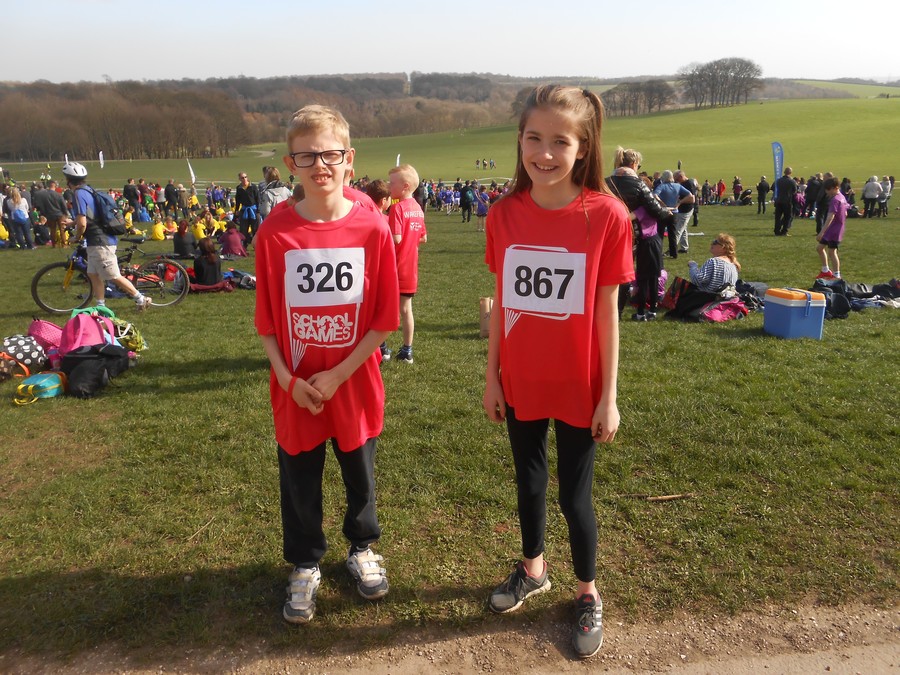 What's our topic this term?
This term our topic is North America. It's a really interesting topic as in the first half term we learn about the Native Americans and their first encounter with Christopher Columbus. We learn about the Native American way-of-life and the geographical features of their huge country. We also investigate a more recent period in history - when humankind was planning its first explorations in space. Not only that, but we also learn about our solar system. Wow!
Click here for information about our recent trip to Bradford!