Please ensure your child brings their book bags to school everyday. P.E is every Thursday and Friday .
Year 2 2016-17
Welcome to Yellow Class!
The adults working in Year 2 are Miss Johnson,Mrs Hartshorne, Miss Kenney and Mrs Speight.
We have had a fantastic Autumn and Spring Term. See below to find out about the Literacy based topics we have completed so far.
ALL ABOUT ME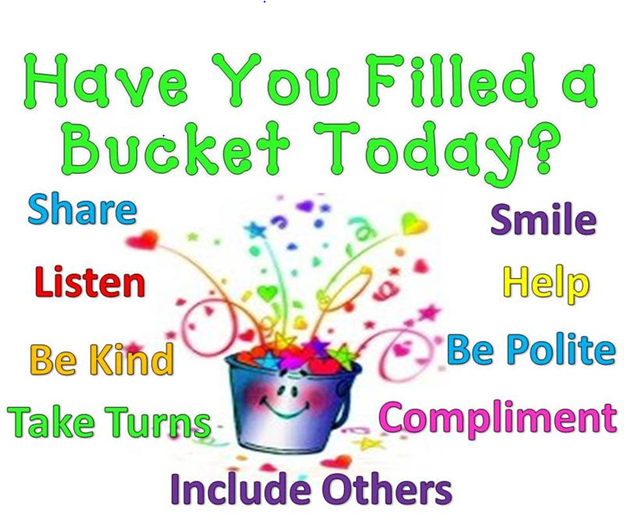 At the start of term we focused on a text called 'Have You Filled Your Bucket Today?' This book encourages positive behaviour as children see how rewarding it is to express daily kindness, appreciation, and love. Bucket filling and dipping are effective metaphors for understanding the effects of our actions and words on the well being of others and ourselves. We have produce some fantastic work in response to the book :
We have designed and made our own bucket
Produced clay portraits of ourselves
Written instructions on how to be a bucket filler
Class Charters based on the principles of bucket filling
Family trees
Tally charts, Bar Charts and Pictograms collecting information about the class.
ROALD DAHL DAY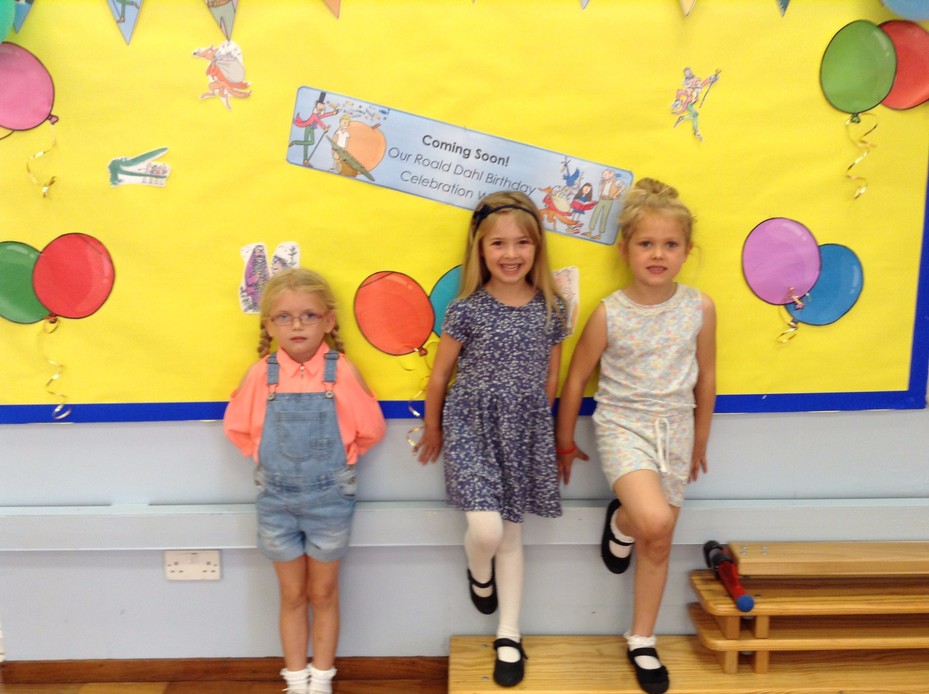 We had lots of fun dressing up on Roald Dahl Day. We read about Roadl Dahl's life in our morning project. We also read the story Matilda and produced character descriptions.
BEAUTY AND THE BEAST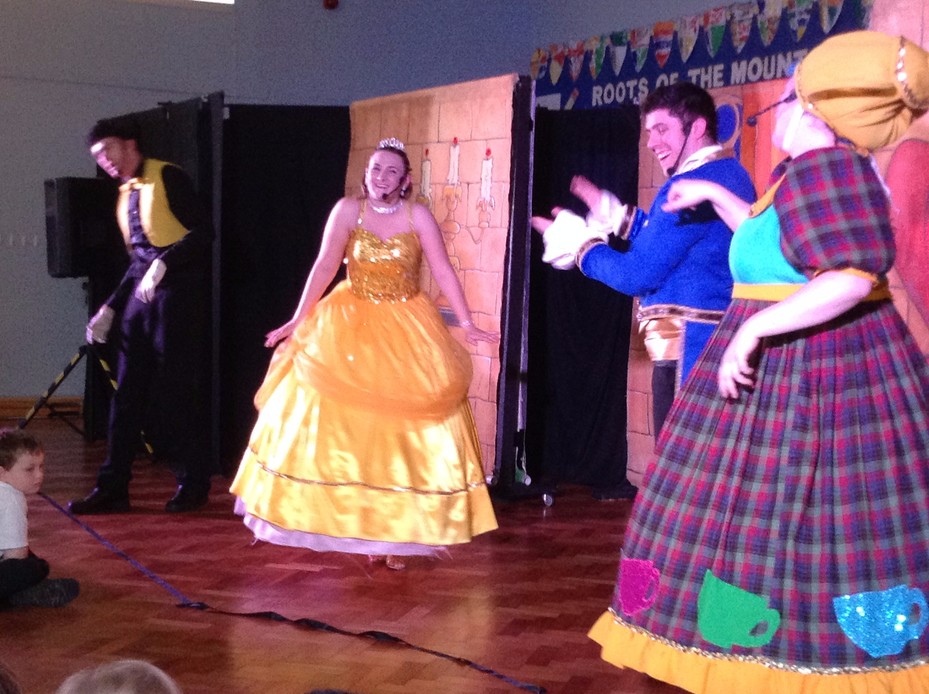 We enjoyed an excellent theatre production of Beauty and the Beast this term. This inspired us to take part in lots of drama, such as hot seating, to explore the feelings of the characters.
GUY FAWKES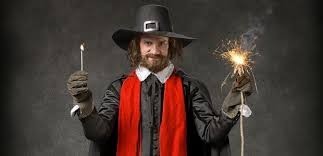 We had Guy Fawkes (a trained actor) visit our school for the day; the children loved it! This inspired them to learn The Gunpowder Plot by heart using Talk for Writing approaches. We also used our senses to pretend we were in the cellar with Guy Fawkes, just before he was arrested. Yellow Class produced some lovely descriptive writing during this unit.
CAPTURE THE FLAG
We had an exciting trip to the cinema to see 'Capture the Flag'. We have been busy learning about Bob from the story 'The Man on the Moon'. We have helped him build a rocket to get to the moon, written him a list and letters to help him pack wisely for his trip and written instructions informing him how to clean the moon.
SPRING TERM
We had lots of fun on our Chinese New Year Day. We dressed up, learnt Tai Chi, made money envelopes, lanterns, fans and New Year cards.
Emma Barnes Author Visit
We had a visit from Emma Barnes, a popular children's author. She told us all about her life and how she became an author. She taught us about resilience as she never gave up writing, even when her stories were turned down by publishers.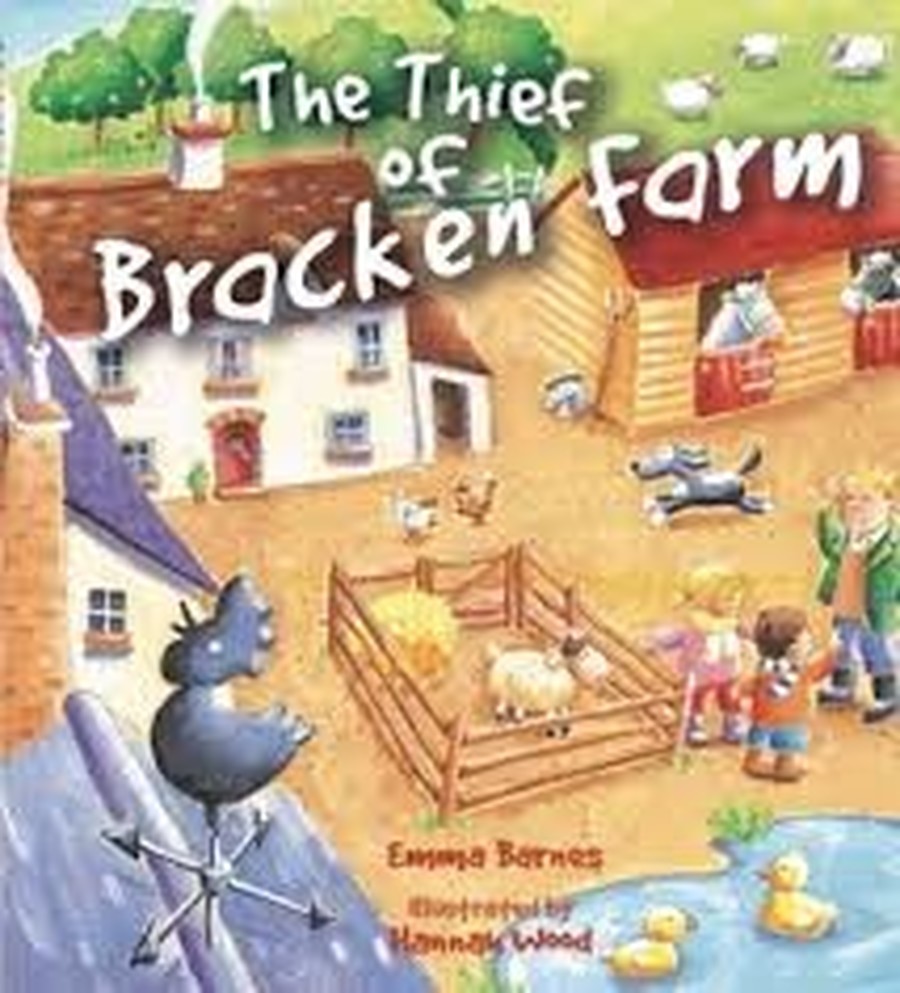 Science Week
We had a science boffin in for the day. He presented an assembly and we had a 1 hour workshop where we made a rocket blast. We produced some super writing up of our experiments using scientific vocabulary.
Visit to St George's Church
This term we have been have been looking at Christianity and Churches. We had a super visit to St George's church where Reverend Martine showed us around. We learnt about Christian rites of passage and all contributed to saying a prayer.