**P.E. is on Monday and Wednesday**
WELCOME TO GREEN CLASS
The teachers in our class are Mrs Horner and Mrs Hewitt.
Mr Hepple also comes in on Thursdays to help us
with our art work.
Chocolate and Cake are our Giant African Land snails.
Look out for them at the back of our classroom!
**Book bags are changed every Friday**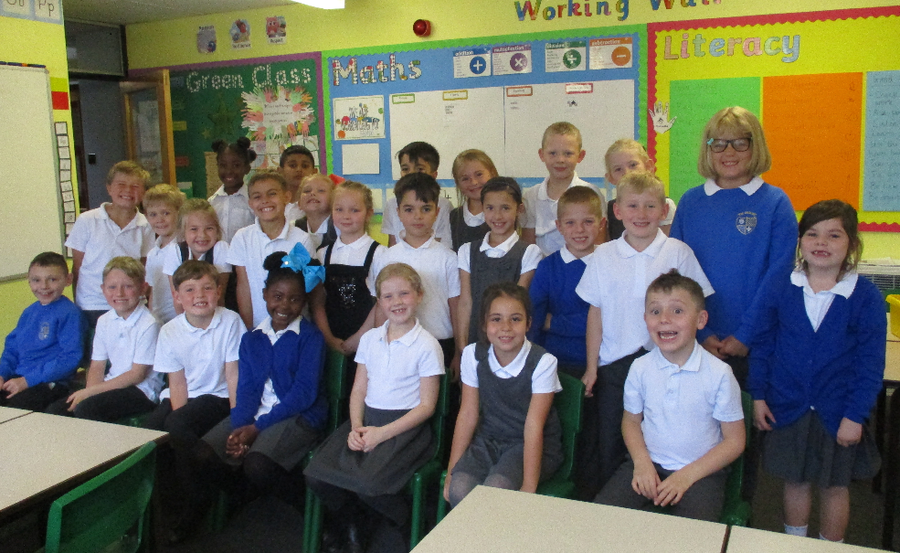 A HUGE well done to everyone in Green Class- we have managed to win the attendance trophy TWICE last term! Keep up the good work!
Our first topic in Green Class was the Stone Age.
We had the most amazing Stone Age resources on our class display and got to handle real and replica Stone Age tools!
We worked hard on imagining what life was like in the Stone Age and this really showed in our writing. If you ever need instructions to help you wash a woolly mammoth, let us know!
We had so much fun designing and making our own Stone Age houses. We tried very hard to use only natural materials which would have been used then. We had to show great resilience as it was much trickier than we expected! After we had finished building them, a huge hurricane tested how strong they were.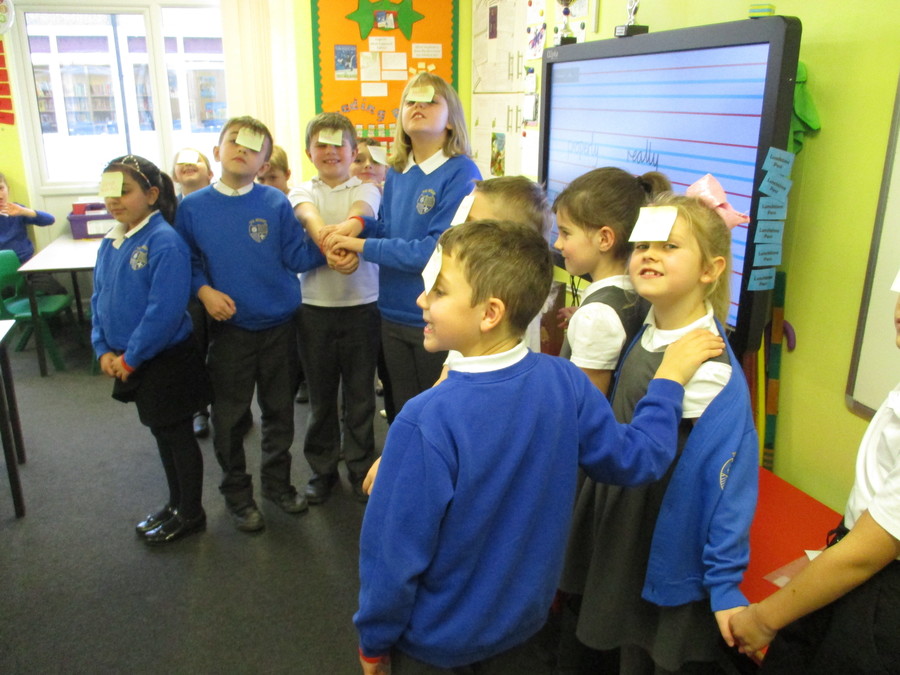 We have worked very hard with our writing in Green Class.
We had a very interesting visitor who travelled back in time and we had to explain to him how things work.
Here we are demonstrating how a toaster works!



We took part in 'Odd Socks Day' as part of Anti-Bullying Week.
We showed everyone that it is OK to be different and that different is beautiful!
Which socks are your favourite?


WORLD BOOK DAY 2018
We had an Alice in Wonderland theme this year and we had a Mad Hatter's tea party in our classroom!
We had to work as a team to solve the Mad Hatter's riddles in order to unlock the Queen's treat chest!
Can you spot the March Hare on the table?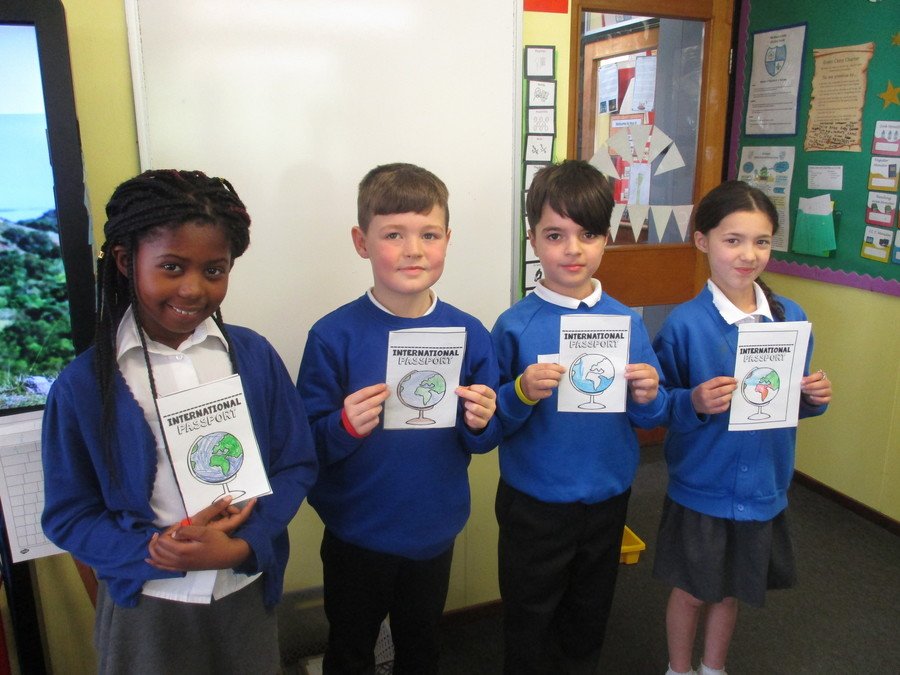 We have had SO many fascinating visitors in Spring term.
We have visited a planetarium in the school hall.

We had a grammar workshop.

We learned all about fossils in a workshop run by Wakefield Museum.
We also met the Intercultural Ambassadors from Leeds University. They were from many different countries around the world and we learned all about their clothes, lifestyles and traditions. We got our own passports which we filled with interesting facts. They were even kind enough to bring us bookmarks made from traditional cloths!