Y4 Blue 2016-17
Welcome to Blue Class!
The adults who work in Blue Class are Mrs Sawdon, Mrs Carr and Mrs Bridge. Mrs Carr teaches Blue Class on Mondays and Tuesdays. Mrs Sawdon is in class Wednesday to Friday, and Mrs Bridge is here every day!
Routines
Every morning we start the day with our Morning Project where we read exciting books both independently and with an adult. This term we have beenreading Roald Dahl books to celebrate his 100th birthday! We also do Maths and English every morning. In Blue Class we have PE on Tuesday and Wednesday afternoons. We have our Golden Time on Thursdays. This is when we get to choose a fun activity to take part in as a reward for our fantastic behaviour! We are also lucky enough to learn the violin (for the second year running!)
Topics
Our main topic for Autumn is the Victorians. We have come up with lots of questions about the Victorians and we are going to spend the rest of the term trying to answer them. Some of the questions we came up with are...
What was life like for children?

What jobs did people have?

What was Queen Victoria's life like?

Did the Victorians have electricity?

What punishments were there in Victorian times?

What was school like?

What did Victorians wear?

Did the Victorians have cars - and did you have to wind them up?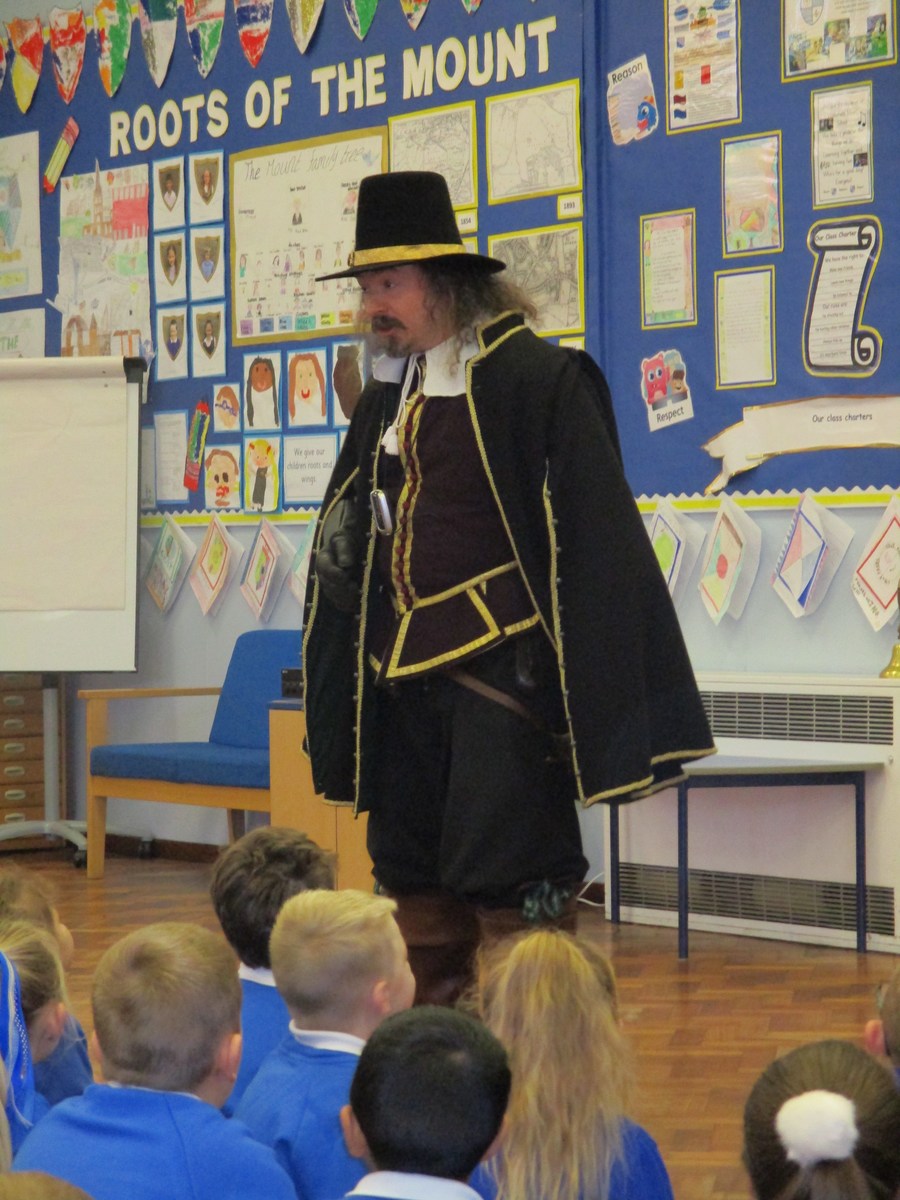 After half term, we had a very special visitor - Guy Fawkes. He came into assembly and told us all about his gunpowder plot. He even let us act it out! Afterwards, we had a special workshop with Year 3. Guy taught us how to use the secret cipher that he used to communicate with his fellow plotters. Then we had a Q and A session where we could ask any question we liked. We learnt all about Guy's weapons, clothing and helped him think about things that could go wrong with the gunpowder plot. All in all a great day!
In October, Blue Class visited the National Coal Mining Museum as part of our Victorians topic. We learnt all about life as a miner in modern day and Victorian times. We also heard all about what life was like for Victorian children who worked down the mine, sometimes from the age of 5. We also had a Victorian Day where we experienced what life was like for a Victorian child at school. Mrs Wilsher was our STRICT school teacher...we decided school is much better today! Later in the day, we played Victorian playground games and tasted the broth and scones that we made earlier.